Weekly update.
So, if you haven't noticed, I've been MIA this week.
I have a bad habit of taking on more than I can handle. If you can believe it, a few months ago I thought I would post every day in December. I was going to call it Daily December (creative, I know). But truth is there is just way too much fun stuff going on this month! Too many dinners with friends, too much baking Christmas goodies, hours spent enjoying a cozy fire, gallons of gas used driving around looking at lights, way too much being merry at holiday parties - and hardly any time preparing blog posts.
So here are a few mini updates for you....
Next week I am guest posting on
Chelsea's Culinary Indulgence
. She has a cute series set up,
The 12 Days of Christmas Treats
. The series started today with Spiced Eggnog Donuts (yum!) and will continue through Christmas day. Be sure to check it out to see all the fun treats that are planned. I will be posting on the 20th with a decadently rich, holiday chocolate treat.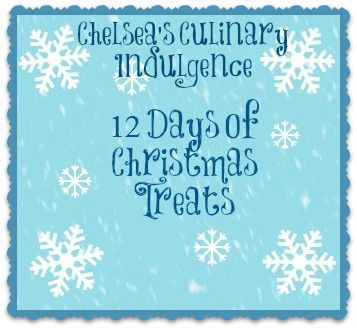 Yesterday I got my ornament from the
HenningLove
Christmas Ornament Swap. I was so excited to get something in the mail I almost ripped it open right away. But then I remembered, I am a blogger. So I must first document with pictures. That post is coming next week, December 19th.
Also, next week I will be sharing some home-made gift ideas. Perfect for your palate and budget. Expect to see soup mixes in jars and sweet breads in snowflake ceramic baking dishes.